Table Top Cutting Machine ROKO II
The table top cutting machine is a semi-automatic machine intended for grinding and polishing of glass products, e.g. glass stones, rose cuts, etc. fixed in plastic foil,
or which are puttied on carriers.
The machine is electric-and-pneumatic, with adjustable pressure power and time of machining.
The foil is replaced manually, on the lifted arm .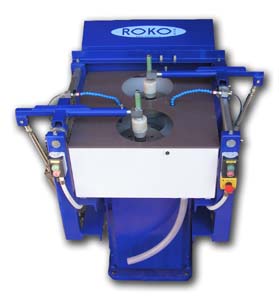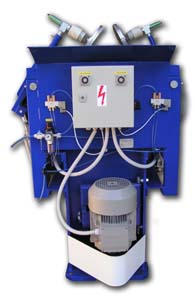 Tool diameter 500 mm
Weight 590 kg
Power input max. 5 kW
Input voltage, frequency 400V, 50 Hz
Pressure air 600 KPa
Roko s.r.o Machines for table top cutting and similization. www.rokosro.cz
Hruštice 1776 Turnov 511 01,Czech republic, tel:+420 608 924774, e-mail:roko@rokosro.cz